Discover more from Juan David's Newsletter
The adventures of being a curiously ambitious teenager through the lenses of optimism, science, and entrepreneurship.
Juan David's Newsletter - October 25, 2020
Learning CAD, Beach Animals Powered by Wind, and Biographies
Hey everyone,
One of you (Lily Smith) asked me about how the CAD learning process had been going. So I thought I'd share it with everyone.
It was really frustrating wanting what to make but not knowing how to get there. After I passed that stage, I continued to get better, and now I've gotten to the point where it's enjoyable. I need to get way better…but I'm getting there.
Take a look at a few of the things I've modeled.
If you're interested in learning, let me know and I'll be happy to share resources and things I've used.
School has been going well. I'm deciding what classes to take next semester as well as enjoying my time here. I've been running, writing, studying, and spending time with friends while keeping focused on my vision.
A challenge, I've been facing is finding the alignment between what I internally want to do vs. what I think I want to do. Tough question to answer so I've been talking to people who had gone through the same. One of them is a SpaceX engineer who studied physics and didn't know why he did it until he graduated.
The first he told me is that it's too early to decide and that the first semester for lots of people is "jarring." Six weeks left in the first semester. It can only get better!
---
Curiosities
🔢😺🧑‍🔬
I'm a big picture person and knowing how everything fits together helps me focus on the little details.
I've been studying a lot of math lately and this video helped me understand how it all fits together as well as appreciate the field more.
2. Perspective of the Glass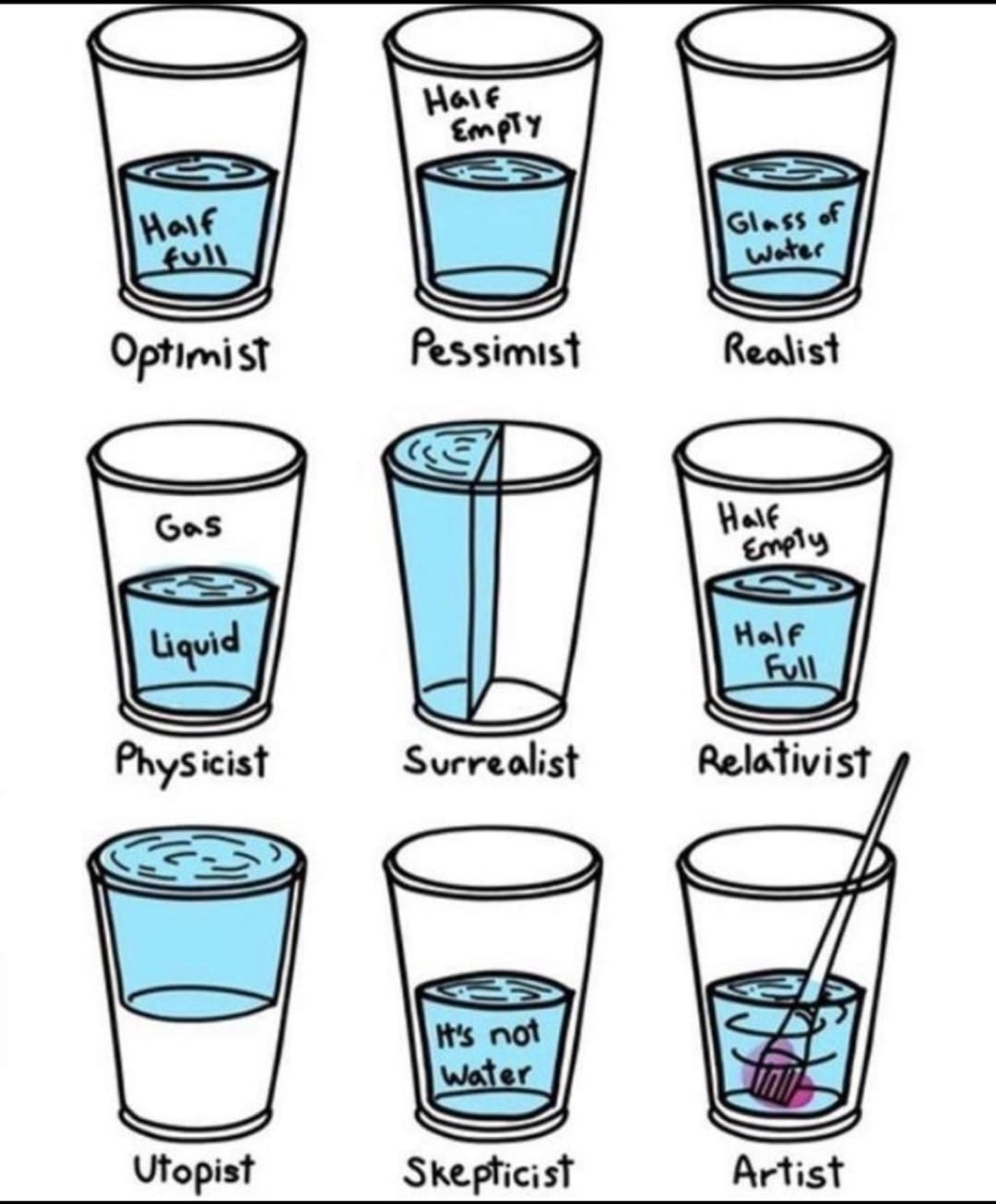 Source: Unknown
Half of me says, "This is very true." The other half is like, "Come on, this is simply a glass."
This will be one of my favorite podcasts. If you don't know who Howard Marks is. All you need to know is that he is a great philosophical intellectual thinker who happens to be an investor.
He writes Memos about what he thinks about the world as well as his investing philosophy. Warren Buffett once said, "When I see memos from Howard Marks in my mail, they're the first thing I open and read."
And now he's making the memos a podcast!
A masterpiece of art and engineering.
The kinetic structures walk on their own and get all their energy from the wind. Watch this video to see them walking.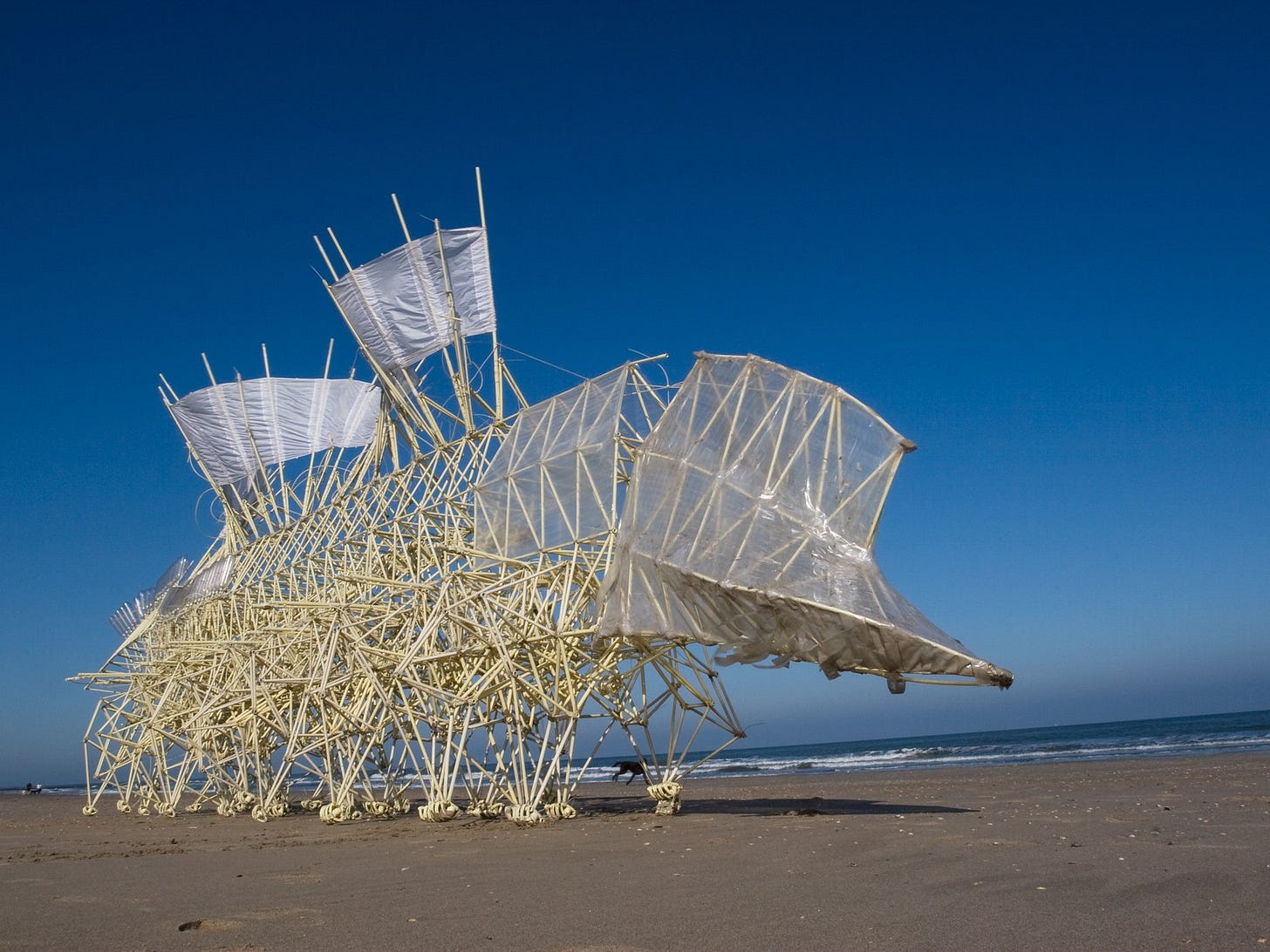 5. Read More Biographies
See this thread to see some of my favorite ones!
---
Expect nothing.
Be sad about nothing.
Talk to you later,
Juan David Campolargo