Discover more from Juan David's Newsletter
The adventures of being a curiously ambitious teenager through the lenses of optimism, science, and entrepreneurship.
Juan David's Newsletter - July 26, 2020
Eric Weinstein, College vs Projects, and 100 Daily Vlogs.
Hi there,
How's life in your city? Here in the suburbs of Chicago, everything is getting hotter and life is mostly coming back to normal.
This week I spent time thinking about my educational goals and one of them is going to college and doing well (good grades, etc) to be able to study engineering.
In high school, I worked on projects but never really cared about grades, and so on. That turned out to be fine but in college, I need to meet a certain GPA to study engineering. I thought that meant forgetting all my projects.
What I discovered this week is that I shouldn't try to choose between A & B, but rather choose both.
I should use what I'm learning and try to create something deliberately with it. What would that look like? I'm not sure I'd say making youtube videos as a way to teach others what I'm learning because that is the best way to learn something: to teach it. Do you have any other ideas?
College and my projects should be related and I should use college as a way to leverage my projects and endeavors. That's the right mindset to have!
—————
This week's essay is about one of my favorite thinkers: Eric Weinstein.
Welcome to the ones of you who have joined us since last Sunday! If you're reading this but haven't subscribed, join hundreds of curious and fascinating people by subscribing here!
Don't forget to check out the Curiosities 🙀🧨🤩 section below!
---
Eric Weinstein: The Mathematician turned Physicist & Economist
If you prefer, read this essay on my website.
Who?
I identified with Eric Weinstein so much because of the shared struggles with the educational system. 
Eric became a beacon of hope for me when he started sharing his story and lessons he learned throughout his impressive career as an academic, mathematician, physicist, economist, managing director of Thiel Capital, and podcaster. 
Although he's been told he is dyslexic, dysgraphic, color blind, ADD, and kinesthetic reinforcement deficits, he is proof of the educational system debacles. He says, "All BS. I wasn't meant for educators, as those are actually their issues with me (i.e. teaching disabilities)."
He's an inspiration as I've faced similar obstacles especially with the focus of compliance in the educational system over creativity, curiosity, even intellect has hurt me in my educational career. 
---
Curiosities 🙀🧨🤩
How do you set your goals? Do you have a process? Or you let life happen to you? I'm more of the goal type of guy.
Zig Ziglar developed a 7-step process to set goals. Take a look.
1. IDENTIFY THE GOAL
2. LIST THE BENEFITS - WHAT'S IN IT FOR ME?
3. LIST THE OBSTACLES TO OVERCOME
4. LIST THE SKILLS AND KNOWLEDGE REQUIRED
5. IDENTIFY THE PEOPLE AND GROUPS TO WORK WITH
6. DEVELOP A PLAN OF ACTION
7. SET A DEADLINE FOR ACHIEVEMENT
Watch this video to see how Zig Ziglar explains his methodology.
I was invited to speak at the Gen Z Leaders Summit. I will talk about my generation, entrepreneurship, future challenges, and higher education.
Join us LIVE here on July 29 at 9:30 AM EDT.
I hope to see you there!
I had a really fun conversation with a friend who used to work at Microsoft, Google, and currently at Stripe. He is a software engineer and I asked him about his thoughts on studying Computer Science. I've been considering it since I started a program at Google.
One of the things that really impacted me was his advice on working on projects. He told me that I should work on projects that require to learn only one thing. If you start working on a project and you need to learn multiple things, it's a lot harder to get traction and slower to get to the MVP stage.
He recently wrote a piece about what it's like to be a Senior Engineer. Check it out here.
I was interviewed on the Gritty & Curious Podcast where I shared my thoughts on the future of education and how optimism has impacted my life.
Listen to the episode here!
I started making weekly videos. Then I was like, "Why don't make a video every day"? That's where the journey began. I made 100 videos in a row and I have decided to stop. It was a hard decision because of what means. Does that mean I'm giving up or does that mean I'm making a wiser decision? I'm making the right decision as the daily videos were not being that useful and my weekly videos were decreasing in quality.
I'll be focusing on weekly videos.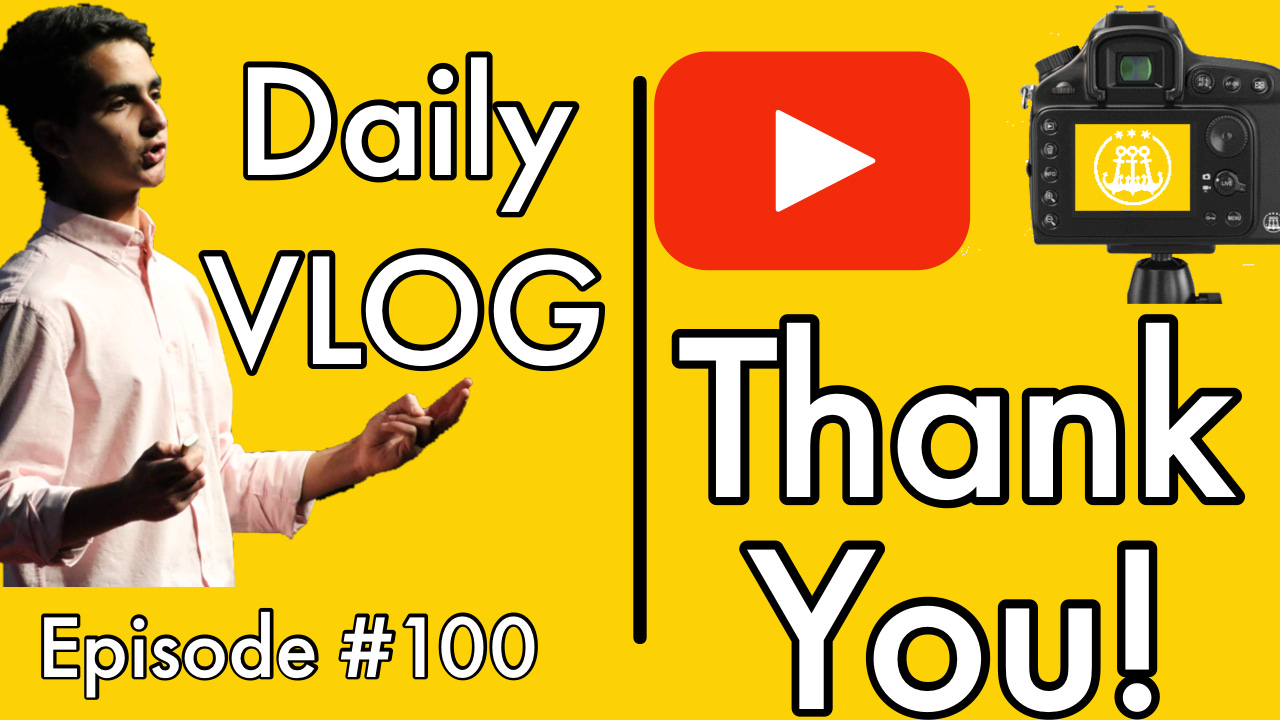 This was my last video where I talked about where I learned, my decisions behind it, and what I'll do next. Watch it here!
---
As you enter this week, ask yourself this question, "What gives you fear?" Make a list of those things by writing them down. Then try some of those and remember what gives you fear will give you joy. Prioritize the long-term.
Please give me feedback on Twitter. Did you like the essay? Which Curiosity was your favorite? What do you want more or less of? Other suggestions? Just send a tweet at @jdcampolargo!
Thanks for reading,
Juan David Campolargo
----------------
Juan David Campolargo 🚀
Twitter: @jdcampolargo 🧠
Blogging at JuanDavidCampolargo.com ✍️
Weekly Memos & Updates: HERE 🙀
Watch my TEDx Talk, 'Inspiring the Next Generations to be More Optimistic,' HERE